x
Thank you for submitting an inquiry. We will get back to you as soon as we can.
Arenal National Park Adventure
The Arenal Volcano is one of Costa Rica's biggest attractions in the northern region of the country. The unavoidable presence of the perfectly symmetrical colossus towers 5,437 feet (1,657 meters) above the countryside. Explore the history and dramatic landscapes shaped by this iconic landmark on this picturesque and comprehensive tour that combines the enjoyment of a boat ride with a walk through the National Park's rainforest for the most impressive views of the colossus from every angle.
What's included?
Food & drinks
Driver / Guide
Hotel pickup and drop-off
Transport by air-conditioned minivan
Snacks
National Park fees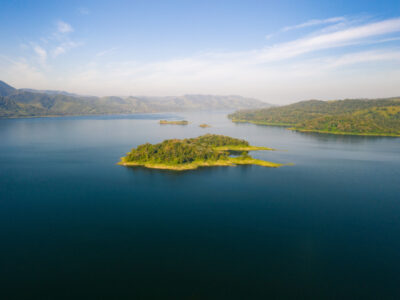 Located at the base of Arenal Volcano, this man made lake is used to produce hydroelectric power, irrigate crop fields, water sports and to enjoy some of the best sights in the region.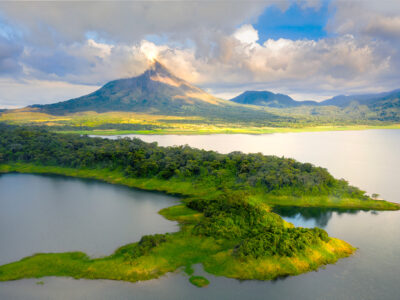 Prepare to be amazed by the awe-inspiring beauty of Arenal Volcano National Park, located in the northwestern region of Costa Rica. This captivating destination offers a unique blend of natural wonders, including the majestic Arenal Volcano, lush rainforests, diverse wildlife, and exciting outdoor activities. Immerse yourself in the splendor of this iconic volcano and discover the magic of the surrounding landscapes.
